MS Window Grill & Invisible Grills that are typically installed on the exterior of windows for security purposes. MS window grills are commonly made of mild steel and are popular in areas where security is a concern.  We Prabhat Window Grill & Invisible Grilles Manufacturer in Mumbai Manufactures Balcony Safety Grills in different models like Aluminium, Wrought Iron, Modern Window Grill Design & Stainless Steel safety grills is very essential to protect the house we deal with and provide design and as per the customer's requirement by uses a genuine grade of materials.
Invisible Grill for Balcony
Invisible Grill for balcony is an advanced grill system that provides security for your family, especially children, and it doesn't affect the overall appearance of your home. It is made of high-quality stainless steel cable (304 or 316 GRADE), diametre 2.5 mm, 3 mm coated with nano-technology membrane for extra protection against wear and tear. It is anti-rust, anti-dust and does not need regular maintenance. It is the modern, secure grill system for your family. Are you tired of the traditional bulky grilles and looking for a grille to fit into the modern concept of interior design. Invisible Grille is the perfect solution for a safer and secure house. The salient features of  Grill are upto the expectations of modern thinking.  it's Grill is a singapore based grill concept which is modern, it is made of stainless steel wire which is strong as well as rust free.
Leaving the balcony railing and window area empty is a very dangerous step. because there is a suspicion of falling an object from a height. Secure it by Installing Prabhat Invisible grill your Home Interior is incomplete without invisible grill Get the invisible grill for balcony installed today.
Product Specification
| | |
| --- | --- |
| Finish | Stainless Steel Coated Wire Rope With Aluminum |
| Usage/Application | Safety |
| Design | Vertical Or Horizontal |
| Water Absorption | Waterproof 100% |
| Moisture Content | Zero |
| Finishing | Invisible |
| Maintenance | Low-Maintenance |
| Installation | Horizontal & Vertical Installation – Available |
| Rust | Anti-Rust |
contact for free site visit & quotation  +91 9869563115 / +91 8454965269
---
Aluminium Sliding Window
We are manufacturers of Aluminium Sliding Window which is more admired in current market due to long lasting nature and accurate thickness of glass. These windows are developed using the best quality embedded aluminium that is acquired from genuine retailers available across the country. These are available in market in different sizes and widths and can be availed as per need you can also avail net fitting services from us. window with net, manufacturers in thane, mumbai, aluminium sliding window with net for mosquito protection.
we are manufacturing a range of Aluminum Windows that are designed as per the specific requirements of the clients. These Windows find wide application in both Commercial and Residential Purposes. These Windows are acknowledged for their features of excellent design, easy operation and low maintenance. manufacturers in mumbai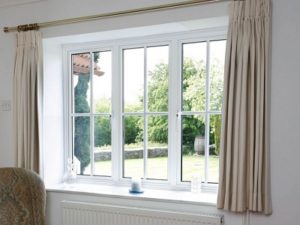 Specification:
Material:  Alluminium
Usage: Sound Diffusers, Noise Barriers, Sound Absorbers
Open Style:Sliding
Frame Thickness: 25 mm to 30 mm
Dgu Glass: 5mm+10mm air gap + 5mm
Anodized and powder coating is two options for color treatment on aluminum sections. We recommend using the anodized coating for more durability. Jindal is a well-known brand in aluminum sliding window sections. It is long lasting, rust and maintenance free product. for any requirement related Window Grill &  Aluminium Sliding Window call + 91 9869563115 or email us contact@prabhatengineering.com
---
Window Grill
We are Window grill manufacturers with multiple design in different models M.S, S.S, Aluminium we are fabricators and engineers having more than experience of 22 years in this field, having efficient manpower and team of workers to do work in efficiently manner. The safety grills are available in different metal materials like steel, aluminum and iron. To construct a safety grill, the metal rod is welded in desired shape. But before that the metal rods that are available in straight form are given a fine finish with different chemicals and anti-rust solution. After which the metal rods are welded or drilled into desired shape and design. Once the grill is ready of desired size and design, it is then painted and finally installed in desired place. window design house
The main purpose of having grills is safety. Therefore these safety grills used for windows, balconies and safety doors, are typically made of metal that cannot be easily broken. If made in any other material like wood or glass, the grill would have been easily broken and the purpose wouldn't be solved. window grill design house
Different forms of Metal Bars for Grills
The metal rods or bars used to construct safety grills are either flat "patti" or strip, square bars or cylindrical bars. These bars are available in different thicknesses like 9mm, 10mm thick square bars, 10mm or 12mm thick cylindrical bars and 1.5 mm thick flat patti bar used to construct grill. window grill manufacturers in mumbai, design house price.
Flat Patti Bar made Grills
Grills made of flat "patti" strip is something we do not suggest as it can easily be cut or broken. Also to construct a box grill from flat "patti" bars, the corners or each side are joint by drilling screws. This decreases the strength of the grill since holes are formed making it unsafe.
Flat "patti" bars are usually used for support purpose of grills. The window grill is attached or installed by drilling screws of these flat patti bars, that act as an extension to main grill design. Flat patti bar is sometimes used for grill design for where overlapping is needed.
Rounded and Square Grill Bars
Rounded or cylindrical metal bars and square metal bars are usually used to construct grills. Home owners can choose from a variety of design and style window and balcony grills made from such metal bars. One advantage of having rounded bars safety grill is that dirt and water will not settle on grill as like square bard safety grill.
Here you can see some of our fabricated grills for our clients.
---